Hello, hip-hop heads and ELT students and teachers!
This lesson was inspired by MC Rob Base and DJ E-Z Rock's 1988 hit "It Takes Two". As with a lot of hip-hop songs, "It Takes Two" boasts their ability to rap, rhyme, and get the ladies! There are a lot of great expressions and slang words in this song, but I will discuss five very easy speaking tips that will help make you fluent!
I am going to highlight REDUCTIONS, which are two or more words slurred together in natural speech. Try these five reductions to start sounding more natural!
Pronunciation: Using Reductions
OUTTA = OUT OF
It takes two to make a thing go right.
It takes two to make it outta sight.
Hit it!
We can hear this reduction in the track's chorus, which is commonly called the hook in hip-hop. The female vocalist tells us that Rob Base and EZ-Rock make good things happen. In other words, it takes two… two rappers… to make good things happen. It also takes two good rappers to make it outta sight. If something is "out of sight", it is extraordinary and incredibly good!
A few months ago, I featured a song called "Straight Outta Compton" by N.W.A., and you can find a lot of great examples and different meanings of the reduction outta in this lesson.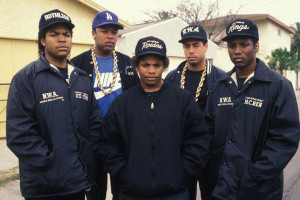 WANNA = WANT TO
I wanna rock right now.
I'm Rob Base, and I came to get down.
Rob Base is ready to party and make some good hip-hop! He is also ready to get down! If you are ready to get down to business, it means you are ready to start some serious work.
Wanna is a very common reduction in spoken English. The word to, used as a preposition or  as part of an infinitive, is almost always unstressed in spoken English. Because it does not take stress, it blends in with the word before it. Don't worry about sounding too informal either! Wanna and other reductions are so common that you will even hear it by company CEOs and university professors. It is perfectly fine to use in any social situation, and it actually makes speaking English easier.
Be careful! You cannot always use wanna as a reduction for want to. In very few cases in English, it is actually incorrect! POP QUIZ! Read the following questions below and decide which question uses wanna incorrectly.
What do you wanna eat?

Who do you wanna hit Stephen with a football?
GOTTA = GOT TO / GOT A / GOT AN

My name is Rob. I gotta real funky concept.
In this sentence, I gotta also means I have a/an. We normally use this verb in the present perfect aspect, and it's very common to hear:

I've gotta
You've gotta
He's gotta
She's gotta
They've gotta
Rob Base is telling us that he has a real funky concept. In other words, he has a very unique style that makes him special and different from other rappers.
We can also use gotta to mean have to, ought to, and must for obligations. Check out my lessons with EPMD's "You Gots to Chill" to see more examples.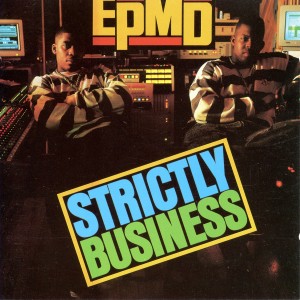 GONNA = GOING TO
Listen up! Because I'm gonna keep you in step.
Rob Base is a very good rapper, and he wants us to listen up and pay attention to him as he raps! He's going to keep up in step, which means he has us under control. Another common expression is keep in check, and this specifically means to prevent something from getting worse.

We use gonna to talk about our future plans that we have made in the past. Be going to is used differently than will, and I discuss it in detail with a song by Bone Thungs 'N Harmony.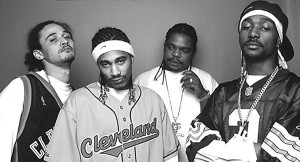 KINDA = KIND OF
I'm kinda stingy that's why I don't want to lend
a funky rhyme to a foe or a good friend.
If somebody is a stingy person, they don't like to share or lend anything. This is especially true of people who don't like to spend money, and it is usually negative in connotation. Rob Base is stingy with his music. He doesn't want to make music with other people and share his talent and success. It doesn't matter if you are his foe (enemy) or if you are a good friend. He won't share his funky rhymes with you!
Kinda is an adverb that means slightly or not very.
Pronunciation Practice
The best way to improve your speaking skills in English is to practice a lot! Record a short video of yourself, upload it to YouTube or Google+, and share it with ESLhiphop! I will listen to your recording and offer feedback and comments on your pronunciation!
In your video, try to use as many reductions as you can. Introduce yourself, talk about your friends and family, and tell us a secret about yourself! Your video can be long and short, and I will be happy to help you!