Learn English with Stephen!
ESLhiphop is a community for ESL (English as a Second Language) students and teachers who have a passion for the art of hip-hop. There are over a hundred grammar and vocabulary lessons as well as teaching resources and ideas for instructors who are interested in bringing a new edge to their classrooms. It might be the first website to help students learn English with hip hop!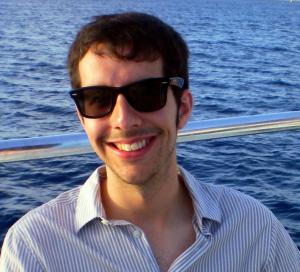 My name is Stephen Mayeux, and I have taught ESL for non-profits, universities and language institutes in North America and Asia. I have been teaching since 2008, but I have been a lover of hip-hop since my undergrad days at Louisiana State University. So why am I devoting so much time to teaching with hip-hop, of all things? Well, I think there are a lot of teachers who are reluctant to use this vibrant genre of music, mainly because they believe it might teach their students "bad English." It's really unfortunate because hip-hop music is one of the most linguistically-rich sources of content, as well as one of the most familiar and relevant forms of pop culture. It is my hope that this website will initiate a dialogue among educators and encourage teachers who want to try something new. But my biggest hope is that students will have fun while learning English at the same time!