Big Daddy Kane is an MC from Brooklyn, New York who indisputably defined the term €œlyricist€ in the world of hip-hop. Along with the lyrical ingenuity he brought to the genre, he also introduced innovative live performances as well. These lives performances, which consisted of theatrics, choreography and tailored costumes, proved that Big Daddy Kane was not only an MC, but also a full-fledged entertainer. The number of awards and praise he has received over the years is a testament to his legacy in hip-hop. He has several gold albums and endless accolades, including a Grammy award. He also received a VH1 Hip Hop Honor in 2005. His catalog of music consists of the album Long Live The Kane which features the hit songs €œAin€™t No Half Steppin€™€ and "Raw" (adapted from Hip-Hop Smithsonian).
Rappers stepping to me. They want to get some.
But I'm the Kane, so yo, you know the outcome.
Wordplay
Instead of examining new grammar in this lesson, let€™s look at the song€™s wordplay. What exactly is that? According to the Oxford Advanced Learner€™s Dictionary, wordplay is:
making jokes by using words in a clever or amusing way, especially by using a word that has two meanings, or different words that sound the same.
Rappers and hip-hop musicians are notoriously gifted at writing intelligent lyrics laced with witty wordplay. Big Daddy Kane was one of the earliest lyrical geniuses that elevated hip-hop to a new level.
Pick a BC date because you're history.
Rappers stepping to me. They want to get some.
But I'm the Kane, so yo, you know the outcome.
Another victory.
They can't get with me.
So pick a BC date because you're history.
In this song, Big Daddy Kane is boasting that he is the best rapper in the world (and correctly so!) He is warning other rappers that they will be history if they try to challenge him. If somebody is history, they are dead or not important anymore. So what is a BC date?
In the Gregorian calendar, BC is the era before the birth of Christ and AD is the era after the birth of Christ. Of course, most governments and organizations today use BCE and ACE (before/after common era), which is more secular.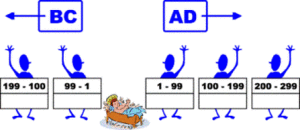 Big Daddy Kane is warning his competitors that they will be history! Not just the recent history, but really, really old history! In other words, he will destroy their reputations and make them unimportant because BDK is the best rapper in the world.
Competition I just devour like a pit bull against a Chihuahua
For you to beat me, it's going to take a miracle.
And, stepping to me, yo, that's the wrong move.
So what you on, Hobbs, dope or dog food?
Competition I just devour
like a pit bull against a Chihuahua.
Once again, Big Daddy Kane lets us know that he is the best MC in the world. His talents and abilities are so good that it would be unfair for most rappers to challenge him. In his words, it would be like a Chihuahua, which is a very small, frightened dog, challenging an aggressive pit bull.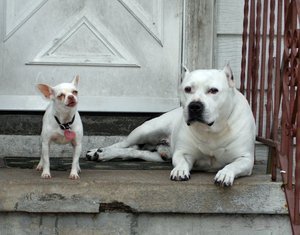 You're a butter knife. I'm a machete.
So when I roll on you rappers, you better be
ready to die because you're petty.
You're just a butter knife. I'm a machete
that's made by Ginsu. Wait until when you
try to front, so I can chop into your body.
In this extract of the song, Bid Daddy Kane is comparing his lyrical style to knives. In other words, he is making knives symbolic of his rapping abilities. He derides his opponents by comparing their emceeing skills to a butter knife, which is very dull and unable to cut most things.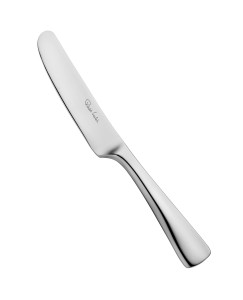 On the other hand, a machete is a very large knife that is capable of cutting through a lot of things. And not just any machete, but one made by Ginsu, a popular company in the 1980s that produced sharp knives. Symbolically, BDK will cut through any amateur opponent because he is a hip-hop master.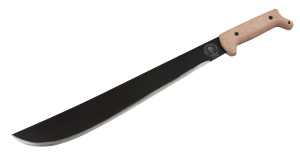 Vocabulary
laid-back (adjective) – relaxed and worry-free; very comfortable. You don't have to dress up at this restaurant. It's very laid-back and casual. 
mellow (adjective) – calm, gentle and relaxing. This music is very mellow, but I'm falling asleep to it. 
step (up) to somebody (phrasal verb) – to approach somebody and challenge them to a competition. Some weird guy stepped up to me at the gym. It was so annoying because I only wanted to exercise.
dope (adjective) – very cool. The San Francisco Bay Area has some really dope hip-hop music. 
emcee/MC (noun) – a person who raps and sings hip-hop songs. It stands for master of ceremonies. Many people today consider Kendrick Lamar as one of the best MCs.
def (adjective) – excellent. The Def Jams recording company represents many great artists. I guess they live up to their name!
Writing Task
I hope you enjoyed the lesson! Do you have a favorite hip-hop song with interesting wordplay? Tell us in the comments below!