Run€"D.M.C. was an American hip hop group from Hollis, Queens, New York, founded in 1981 by Joseph "Run" Simmons, Darryl "D.M.C." McDaniels, and Jason "Jam Master Jay" Mizell. The group is widely acknowledged as one of the most influential acts in the history of hip hop culture. Run€"D.M.C. was one of the most well-known hip hop acts in the 1980s who, along with LL Cool J, The Beastie Boys, and Public Enemy, signified the advent of the new school of hip hop music (taken verbatim from Wikipedia).
My name's D.M.C. with the mic in my hand,
and I'm chilling and cooling just like a snowman.
So open your eyes. Lend us an ear.
We want to say
Merry Christmas and Happy New Year!
Vocabulary List
Christmas is around the corner, and Run-D.M.C. is celebrating in their neighborhood of Hollis, Queens in New York City. Review the words below and then view the picture dictionary on Pinterest.
reindeer
beard
Santa Claus
Christmas tree
Christmas lights
snow
fireplace
yule log
mistletoe
eggnog
carols
snowman
Picture Dictionary
Sometimes pictures are better than words. Click below to review the picture dictionary for the Christmas vocabulary featured in today's lesson.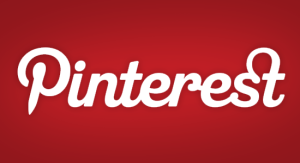 Writing Task
Do you celebrate Christmas? If so, how do your friends and family celebrate Christmas? Do you have special traditions or eat special foods? If you don't celebrate Christmas, then ESLhiphop is happy to tell you more. What would you like to know?