A Tribe Called Quest is one of hip-hop's most legendary, beloved and revered groups of all time and for good reason. Easily recognized for their unique approach to rap music by employing jazz infused soundscapes to Afro-centric rhymes, A Tribe Called Quest was largely responsible for the popularity of a new genre that dominated the East Coast sound of the early 1990s. ATCQ composed a number of successful singles and albums with their creative approach to rap music. In 1990, the group released Peoples Instinctive Travels and the Paths of Rhythm, scoring several memorable songs including "Bonita Applebum", "Can I Kick It" and "I Left my Wallet in El Segundo" (adapted from the Hip-Hop Smithsonian).
I left my wallet in El Segundo.
Left my wallet in El Segundo.
Left my wallet in El Segundo.
I got to get it. I got to, got to get it.
Grammar: Past Perfect
Drove down the road for two days and a half.
The sun had just risen on a dusty path.
Just then a figure had caught my eye.
A man with a sombrero who was 4 feet high
Use the past perfect in order to talk about the 'earlier past' and to describe something that happened before an event in the past.
Subject + had + past participle. 
Subject + had + not + past participle. 
Had + subject + past participle?
 I had never heard such great hip-hop before I listened to A Tribe Called Quest.
She did not call me because she had lost her phone.
My trip to New York was great! My wife knew the city so well because she had lived there several years ago.
Had he studied English before he moved to the United States?
We can use the past perfect in conditional sentences with if. This grammar is called the third conditional, and it is used to describe unreal or hypothetical situations in the past.
If I hadn't become a teacher, I would have joined the army.
You would have died if you had forgotten to wear your seat belt.
We also use the past perfect, not the simple past, to say how long something had continued up to a past moment.
He had studied Japanese for several years before he moved to Tokyo.
I had worked at the company for a long time before they promoted me to manager.
My mother and father had known each other for many years when they got married.
Vocabulary
In this song, Q-Tip tells a story about losing his wallet in a small town called El Segundo, which is located in southern California. Review these words and expressions to help comprehend the story.
go down (phrasal verb) – to happen; to occur. I had to roam, so I picked up the phone. Dialed Ali to see what was going down. 

the phrasal verb go down has several meanings, depending on the context.

yard (noun) – a slang word for $100. He left me a  yard to pay for the party, but it wasn't enough money.
have/got something covered (idiom) – If you have something or somebody covered, it means you prevent problems by having control of a situation. If you need legal advice, you should hire my brother. He's got you covered. 
catch somebody's eye (idiom) – to attract somebody's attention. There's a lot of interesting graffiti in San Francisco, but not much has caught my eye.
sombrero (noun) – the Spanish word for hat.
grub (slang) – food. I'm hungry, so let's get some grub.
in the middle of nowhere (idiom) – If something is in the middle of nowhere, it is far away from other cities or towns. This restaurant is in the middle of nowhere, but the drive is worth it!
wicked (adverb) – very; really. She's a wicked beautiful woman!
Extended Biography
To learn more about A Tribe Called Quest, read the biography from the Hip-Hop Smithsonian, an official partner of ESLhiphop.com!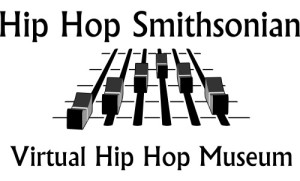 Writing Task
Have you ever left behind and forgotten something important? How long had it been until you noticed it was missing? Did you eventually find and recover it? Please write your share your stories with us below!