"My Chick Bad" is a song by American rapper Ludacris. The song features American recording artist Nicki Minaj, who co-wrote the song with Ludacris, Samuel Lindley and Derrelle Davidson. The track was produced by The Legendary Traxster and serves as the second single from Ludacris's seventh album, Battle of the Sexes. An official remix to the song was also released, featuring female rappers Diamond, Eve, and Trina. The song received positive reviews, critics calling it a highlight of the album and raving over Minaj's cameo. It was a commercial success, peaking at number 11 on the Billboard Hot 100 and reaching number two on the Hot R&B/Hip-Hop Songs and Rap Songs charts. "My Chick Bad" was nominated for a 2011 Grammy Award in the category Best Rap Performance by a Duo or Group (adapted from Wikipedia).
My chick bad. My chick hood.
My chick do stuff that your chick wish she could.
What is wordplay?
Instead of examining new grammar and vocabulary in this lesson, let's look at the song's wordplay. What exactly is that? According to the Oxford Advanced Learner's Dictionary, wordplay is:
making jokes by using words in a clever or amusing way, especially by using a word that has two meanings, or different words that sound the same.
Rappers and hip-hop musicians are notoriously gifted at writing intelligent lyrics laced with witty wordplay. But to be honest, Ludacris and Nicki Minaj are not the best hip-hop artists, but their song has a few examples of interesting wordplay… and it's great for parties, too!
Wordplay #1
My chick bad. Tell me if you seen her.
She always brings the racket like Venus and Serena.
In this line, Ludacris is explaining that his girlfriend is not a nice, polite woman. She is loud, boisterous and makes a lot of racket. This words has two meanings:
1) racket is a loud, unpleasant sound. If somebody makes a lot of racket, they are being very noisy and loud.
2) a racket is also the sports equipment used in tennis. The players hit the tennis ball with a racket.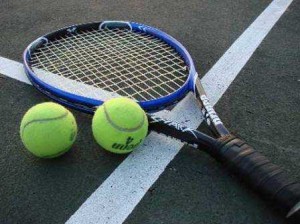 Venus and Serena are two famous American tennis players. So Ludacris is saying that his girlfriend is bringing the racket like two tennis players, which probably means his girlfriend is a very rambunctious and wild woman!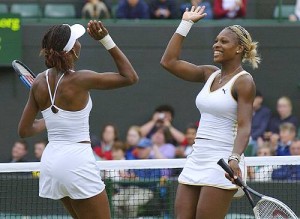 Wordplay #2
Test her and guns get drawn like cartoons
Ludacris is warning us that we should not bother, or test, his girlfriend because she might become violent and use a weapon such as a gun. So what is the double meaning?
1) If you draw a gun, it means you take it out in order to attack somebody. You can also draw a sword for the same reason.

2) The other meaning of draw is making pictures with pencils and pens, such as cartoons.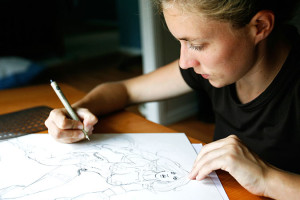 Wordplay #3

Trash talk to them then I put them in a Hefty
In this lyric, Nicki Minaj acknowledges that many people want to be her friend, but she would rather insult them. So what's the wordplay?
1) If you trash talk somebody, it means you say something insulting in order to make your enemies feel less confident and upset. Political opponents are  guilty of trash talking, especially during an important election.
2) Hefty Bags are a popular, name-brand trash bag in the US. So Nicki is trash talking so much that she needs a trash bag!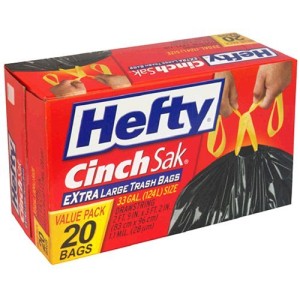 Writing Task
I hope you enjoyed the lesson! Do you have a favorite hip-hop song with interesting wordplay? Tell us in the comments below!