Warren G is a West Coast rapper and hip-hop producer for Long Beach, California. In 1990, he formed the group 213, named after the Long Beach area code, with his friends Nate Dogg and Snoop Dogg. While practicing with 213 and working a full-time job, the young Warren used all his free time on creating his own sound and aspired to make it big. The trio dissolved when two of its members signed with Death Row Records. Although Warren G had the option of joining Death Row, he preferred, from the very to focus primarily on his solo career from the very beginning (adapted from Wikipedia).
16 in the clip, and one in the hole.
Nate Dogg is about to make some bodies turn cold.
Now they dropping and yelling.
It's a tad bit late.
Nate Dogg and Warren G had to regulate.
What is a collocation?
If you want to grow your vocabulary and learn more words quickly, then start studying collocations instead of one word at a time. What is a collocation? According to the Oxford Advanced Learner's Dictionary, it is:
a combination of words in a language that happens very often and more frequently than chance.
For example, think of the word traffic.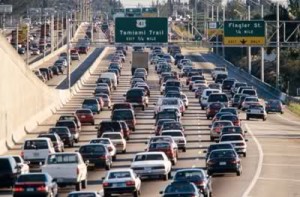 There are several combinations that are very common in English:
traffic light
traffic police
traffic jam
traffic report
traffic accident
Collocations with 'On' in Warren G's "Regulate"
On is a common preposition of time and place, but it is also used in many everyday expressions and phrases. Here are some collocations with on that are in Warren G and Nate Dogg's classic "Regulate."
to be on the streets – If you are on the streets, it means you are outside in the public spaces of a city. If you are walking on a sidewalk, standing on a corner, or crossing an intersection, then you are on the streets. The English you hear on the streets is very different than the English in books. If you grew up on the streets of New York City/Philadelphia/San Francisco/etc, it means you grew up in that city.
to be on a mission – If you are on a mission to do something, it means you are very determined to do it.
to make a left/right on… When we ask for and give directions, we usually discuss making turns. When we describe turns, we normally use the preposition on.
to be on to bigger and better things – If you are on to bigger and better things, it means you have found new, exciting opportunities. We normally use this expression when we leave an undesirable or uncomfortable situation, especially when leaving a job we dislike. Some people say off to bigger and better things.

to be on the same track/page – If two or more people are on the same track/page, it means they agree about their goals and objectives.
It's on! – Use this phrase when you want to declare and acknowledge a competition between yourself and another person. You may also use this phrase when you want to state that something planned and expected is going to happen.
to be on a whole new/other level – If something is on a whole new level, it means it is much better and higher in quality than something else. Lil Wayne is a very good rapper, but many people might agree that Kendrick Lamar is on a whole other level, especially because he's a very talented songwriter.
Writing Task
Are you on a mission in life?
Do you want to go on to bigger and better things?
How can you improve yourself personally and professionally?