Macklemore is a rapper and musician from Seattle, Washington. He started creating music independently in 2000, and he now performs with producer Ryan Lewis. Although he was not born into a musical family, he was exposed to hip-hop at an early age and started writing lyrics at 14. Macklemore released his debut album The Heist in October 2012, and he has received critical acclaim for several tracks. In "Thrift Shop" Macklemore explains that second-hand clothes are cheaper and more sensible than buying expensive name brand apparel.
Probably should've washed this. Smells like R. Kelly's sheets
But shit! It was 99 cents!
Grammar: Expressing Regrets
Use should have if you want to express a regret. A regret is a feeling of sadness and disappointment because you have done something.
Subject + should have + past participle
Subject + should not have + past participle
Should + subject + have + past participle?
I should have washed this jacket because it smells really weird! 
They should've come to the party. We had a great time!
I shouldn't have gone to the bar last night. I have a very big test today and a bigger headache!
He shouldn't have eaten that sushi. It was not fresh, and I think it made him very sick.
Vocabulary: Clothes and Accessories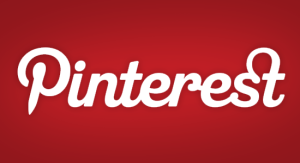 Macklemore mentions many types of clothing, apparel and accessories. Instead of reading definitions, go to the Macklemore "Thrift Shop" board on Pinterest and browse the picture dictionary. Here is the complete list of clothing from the song:
gator shoes

leopard mink
moccasins
jumpsuit
leather jacket
sneakers
luggage
plaid button-up shirt
jammies, also pajamas
onesie 
socks
t-shirt
Discussion Questions
Do you like to buy new clothes? Will you consider buying used or second-hand clothes? What are the advantages or disadvantages of buying clothes at a thrift shop? Have you ever bought clothes from a thrift shop? If you have, do you regret it? Please write your comments below!